Social Media App Development
The development process for mobile social media applications is an extremely important one because of the increase in usage of social media applications throughout the entire globe in this modern century that we live in.
Social Media apps are used for numerous different reasons, the main one is for communication purposes. These apps provide individuals with the opportunity to fulfill all their communication requirements through digital social media platforms.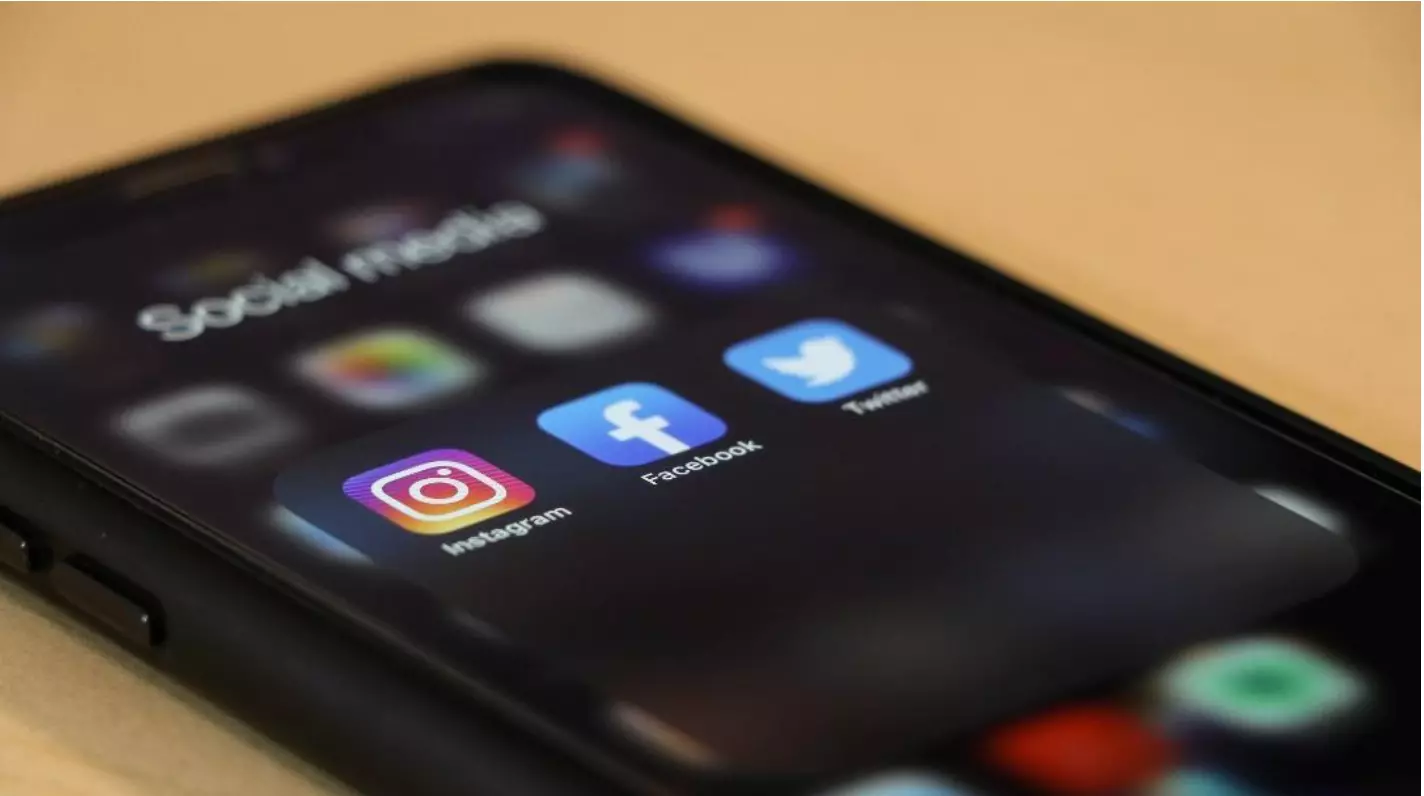 Social Media apps provide numerous benefits, and the development process of these applications contribute to a lot of factors that are crucial in the successful development of mobile social media applications.
These factors range from steps in the development process of social media apps, to how the development process works and how to proceed with mobile application development. In the rest of this article, we will have a detailed view on what the social media app development process entails.
What it is?
To understand social media app development, it is important to understand what social media is and where it originated.
Social media refers to online platforms where social interactions take place between individuals through mobile devices such as smartphones and computers. These interactions take place through mobile applications specially designed for online communication purposes by social media app developers.
Historically social events and interactions only occurred in person because there were no mobile devices or digital apps for individuals to make use of, but with the technological evolution also came the social media interaction evolution which allows individuals with mobile devices to communicate electronically through social networks.
The digital communication that takes place on these social platforms can range from texting, instant messaging, joining, and initiating video calls to sharing of media, and a few other important communication techniques that take place through digital media platforms.
Social media apps have numerous benefits, these include:
Simplifying global communication
Enhancing the speed of communication between individuals
Providing individuals with a sense of purpose through online forums
Providing participating opportunities to all individuals
These are just a few of the benefits that social media apps provide, and it is, therefore, extremely important to consider all factors when developing a mobile social media application.
Read also: Considering Fintech App Development: Where to Begin?
Social Media App Development in 2022
The need for mobile applications is rising as we speak. This is largely due to the increased popularity and desire to perform most daily actions through remote platforms.
In recent times we also faced the COVID-19 global pandemic which increased the need for remote platforms even further. This is because there were movement restrictions implemented to avoid the spread of the virus, and during these times a lot of individuals were prohibited to go to different geographical locations.
This meant that individuals fully relied on remote applications and made use of social media platforms even more. Social media mobile applications provided individuals with entertainment during times where organizations were closed, these apps provided communication platforms for families and colleagues to interact without having to meet in person, and it also provided a platform where individuals across the globe could stay connected through online forums to ask general questions relating to the virus and any updates on the statistics of the virus via news apps and social networking apps.
Furthermore, social media networks continue to provide us with these benefits even though there is currently no pandemic. These apps still make it possible to complete certain daily activities and interact with other individuals through mobile apps which is especially important in this modern century as most activities completed daily are done virtually.
The importance of social media app development is, therefore, extremely large, and without these applications in this 21st century, a lot of our daily needs will not be met.
Read also: Healthcare Mobile App Development in the 21st Century
Types of Social Media Apps
Relationship and Social Networking Sites
These apps provide individuals with the opportunity to meet other individuals online without any geographical obstacles through social media sites like Facebook.
These apps also provide a platform for professional relationships to form through networking capabilities which provides candidates with the resources to find prospective employers and vice versa. This is exactly why social networking app development is crucial in this modern era.
Media Sharing Mobile Apps
These media-sharing apps provide users with the capability to share media items such as videos, images, and even music through media-sharing networks such as Instagram.
This allows for important updates to be shared with the public. These apps also provide for marketing opportunities by organizations. Marketing media can be anything from advertisement videos to digital pamphlets, which can also be shared through these platforms to boost exposure.
Online Forums
Discussion forums are platforms used to share ideas and questions between individuals across the globe through mobile apps like Quora. This provides the users with the opportunity to bounce ideas and concepts on certain topics, from one person to another to form a conclusion.
Content and Ideas Sharing Applications
Content-sharing applications are used to share ideas to the public, these ideas can be anything from home decoration ideas to wedding styles and outfits.
These apps, like Pinterest, provide users with visual representation of certain concepts to form a detailed picture.
Reviewing Apps
Apps like TripAdvisor provide users to rate places and products to boost business exposure and to provide other individuals with more insight on these topics should they also wish to make use of these products and services.
Blogging and News Apps
These apps are exactly what the name says, they provide users with the opportunity to not only read important views on specific topics, but to draft articles based on experiences that they might have had.
News apps are used to spread awareness on current situations around the globe and provide users with the latest statistics.
How To Develop a Social Media App

Requirements
Our first step in the social app development process will be to establish the requirements and envisioned outcome that you have for your social media app. This is one of the most important steps in the process to guarantee that our vision aligns with yours. This will also include discussions on the development and maintenance costs for the project.
Planning
Our app development team will provide you with details and expected due dates for certain phases in the mobile social media app development process. This guideline should provide clarity and transparency on the course to your envisioned social media app solution.
Design and Development
The third phase in our software development process of social media apps will then be for our social media app developers to design and create your desired app and with the help of our testing models we provide you with the opportunity to get a comprehensive overview on how the final product will perform.
Testing
We then use the advice from and skills of our social app development team together with your input to streamline, adapt and improve the social media app in the best viable way to ensure efficient app launching proactively. This process is supported through our prototype provided to our clients for efficient testing of the application prior to the launch.
Ongoing Support
Our continued support means you can reach out to our resolute app development team whenever you require assistance. After the launch of the application, we strive to provide our clients with the highest quality social app development services such as assistance with any issues that might arise.
5 Crucial Features to Include
App Notifications
It is crucial that social media apps have the capability to provide push notifications when updates occur. This is especially important when it comes to messaging applications because it is conversations kept with users and if there are any responses, the user should be able to be aware of them through notifications that pop up on their mobile device.
Sharing Capabilities
Social media apps should have the capacity to enable users to share media items such as videos, music, and photos through mobile devices. This enhances communication and networking opportunities. This is also a major feature to include if you want to have marketing capabilities in the mobile app.
Instant Messaging
Users should be able to communicate instantly with one another to enhance collaboration and simplify the entire communication process.
Automatic Content Update
This feature is especially important when it comes to news apps and apps with news feeds. The content should update every time a user accesses their feed to ensure the user is provided with the newest available content such as the latest articles or the latest post shared by other users.
Upload and Download Functions
This feature is especially important when it comes to social media apps because most of these apps require individuals to set up personal or company profiles and might require you to add a profile picture. Social media apps are used to share media items and conversations and downloading features are, therefore, just as important. This will allow users to transfer important files or media to their devices for future use or reference.
Read also: How to Monetize Mobile Apps?
Why Use a Professional Mobile App Development Company?
Why?
Social media mobile applications can contain a lot of layers of integration and development to ensure compatibility with all devices and use of important features. This means that it can be a difficult task for someone to take on if you do not have the necessary mobile app development experience. This is where professional app developers come in to take this process from your hands.
Social media app development companies have the necessary experience to develop efficient and successful social apps because they work with various projects with similar requirements. 
If you choose to make use of a professional app developer, you and your employees can save valuable time which means your business operations can come first.
The quality and development process are reliant on the knowledge and skills of the app developer chosen to complete the project.
Considering a professional app development company to help develop your social media app will, therefore, ensure that your app is developed and launched successfully.
Who?
HotShots Labs is a boutique mobile app development agency with a profound concentration on business and client requirements. Our team of expert social media app developers at HotShots Labs can assist you through our high-quality development process.
We ensure that our apps provide the required user satisfaction through our development process and frameworks, which in return provides the necessary exposure to your company.
We make use of Flutter as a framework to build successful and high-quality social media mobile apps.
Our team of app developers at HotShots Labs has extensive knowledge in mobile social media app development, and we strive to make your vision our own when developing your desired social app.